Unification Mass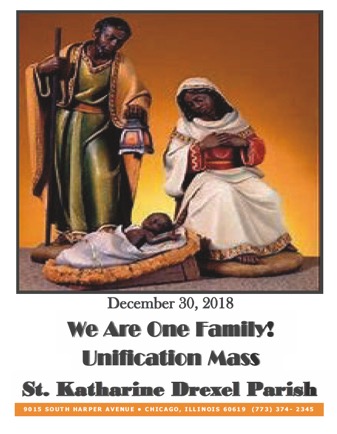 Pastor's Message
Here we are about to begin a new year! So many things have happened in the parish and in our families, some good and some not so good, some of which we would rather forget. But God is still on the throne! Those aspects of our lives that were not so good in 2018, we leave behind and move forward into 2019.
Today, as we come together as a parish family under one roof, I thank God for the blessings that He has given us. The "Renew My Church" initiative continues as we move into the final phase: evangelization. Each of us is being called to share the good news of Jesus Christ with others. If the Church is to be relevant in our day and time we need to be about taking the Gospel of Jesus Christ seriously. I will be speaking more about this in the coming months.
I pray that each of you will have a blessed and prosperous New Year! Let us keep one another in prayer. May God bless you!