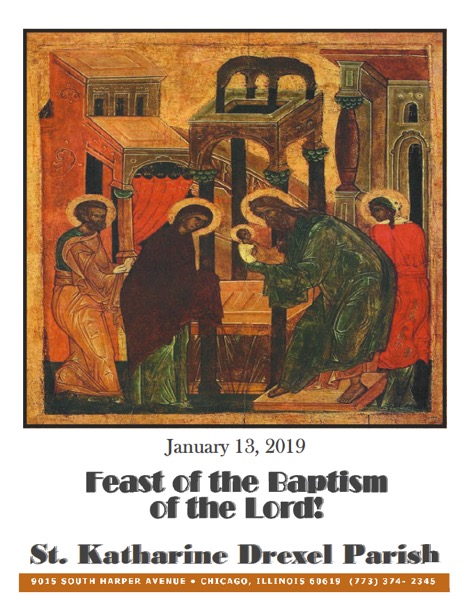 Pastor's Message
In today's bulletin, there are inserts regarding the St. Felicitas "Recognition and Thank You Luncheon" to be held in May 2019. Please read the information and follow the instructions as listed on the handouts. A box to put completed response forms is on the table in the vestibule. Today is the last day to respond!
Youth on the Move is back with its highly anticipated Motown Live Fundraiser on Sunday, February 17th at 1 p.m. Tickets for the event will be sold in the vestibule immediately following the Masses this weekend.
The Parish Office will be closed on Monday, January 21st in honor of the Rev. Dr. Martin Luther King, Jr. holiday. The office will reopen for regular business hours on Tuesday, January 22nd.