Praise God Aloud with Joy
Palm Sunday of the Passion of the Lord!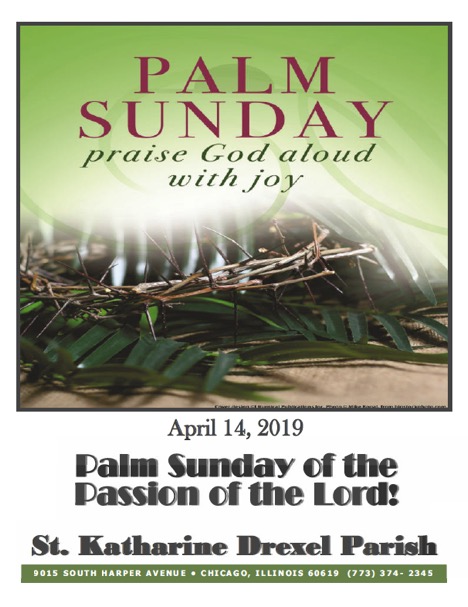 Pastor's Notes
As we begin Holy Week today, I wish to remind you of the following parish activities this week:
Holy Thursday, April 18th: Potluck Super in the parish hall at 5 p.m. Please join us for food and fellowship before we gather around the altar to celebrate the Last Supper with the washing of feet at 7 p.m.
Good Friday, April 19th: The Liturgy of the Lord's Passion and Veneration of the Cross with Holy Communion at 3:00 p.m. The Living Stations of the Cross will be presented at 7 p.m.
Holy Saturday, April 20th: Easter Vigil at 7 p.m. We will welcome Christopher Ware into full communion in the Catholic Church at this liturgy.
I look forward to seeing you throughout the week!
May the Lord bless each of you!