Fourth Sunday of Advent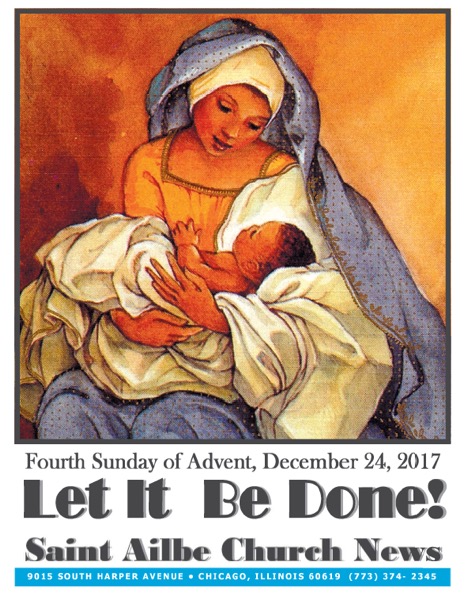 Let It Be Done!
What call have you received? How will you respond? What decision will you make?
We receive many calls, but there is one special extraordinary one… the Call from God. We are all called by God to fulfill our purpose in life, to be a part of God's greater plan for the salvation of the world. It may come in different ways for different people, but each person must respond, decide.
We celebrate today the decision of Mary when she responded to God's call with: "Let it be done to me according to your word!"
Mary stands for us as a model of total trust, total willingness to cooperate with God's will!
We pray for Mary's trust, her willingness to put herself in God's hands. May we say with our lives as she did: LET IT BE DONE!