Third Sunday of Lent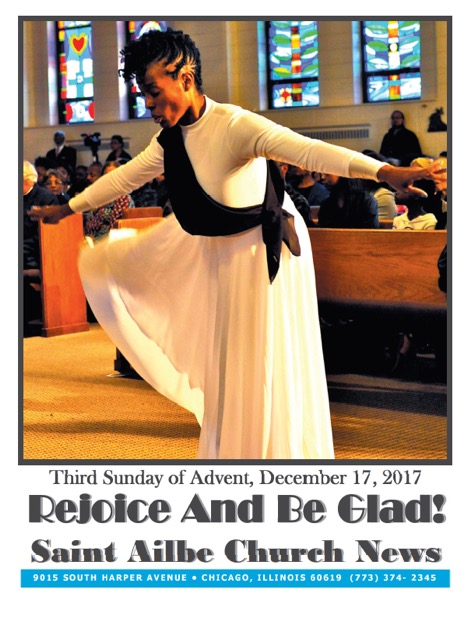 Rejoice and Be Glad!
Rejoice always! Pray without ceasing. In all circumstances give thanks, for this is the will of God for you in Christ Jesus.
Our second reading today from Paul's Letter to the Thessalonians begins with this uplifting and encouraging message. It encourages us to not quench the Spirit, nor despise prophetic utterances. "Test everything: retain what is good. Refrain from every kind of evil." 
So too, Isaiah in the first reading speaks of the spirit of the Lord God being upon him, the very passage Jesus will appropriate as his own Mission statement.
All this Good News is what John the Baptist comes to give testimony to. No, it is not about him, but all about the one who is to come, who he is called to proclaim and give witness to.
So what about us, as we get ready for the Christmas celebration? No, the cause for rejoicing is not about us, but about the one who has come to set us free! This is the reason to REJOICE AND BE GLAD!