Solemnity of the Epiphany of Our Lord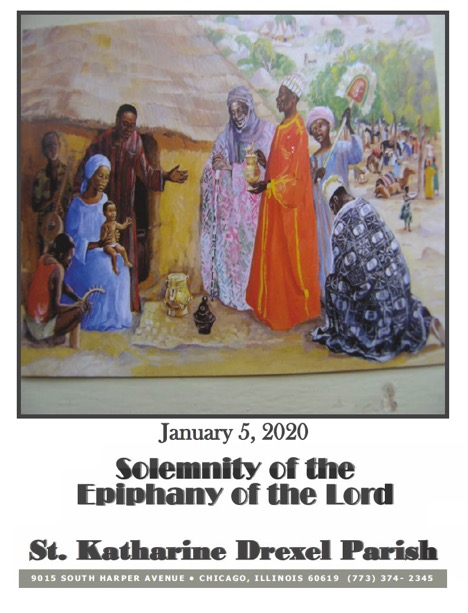 Happy New Year! I hope you had a great holiday celebrations with family and friends. Our liturgies were absolutely beautiful! Thank you to all who came out to worship with us. I would like to extend my thanks to all who helped to enhance our liturgies: the Inspirational Choir and musicians, altar servers, lectors, ushers, Praise Dancers, Sisters in Spirit, Roderick Whitfield and the Environment Team, our deacons, and, of course, you! We could not be a beacon of hope here at the corner of 91st and Stony Island Avenue without you and your wonderful support of our parish and its ministries. As we enter this new year, let us do so with hearts full of gratitude for all that God has done for us and for what God will do. He keeps on blessing us! Let us be blessings one to another!
"Faith Sharing" on the Sunday Scriptures will be held in the Imani Room on Wednesday, Jan. 8th at 10 a.m. and at 6:30 p.m. We're using the text, At Home with the Word.