Feast of the Holy Family Jesus, Mary and Joseph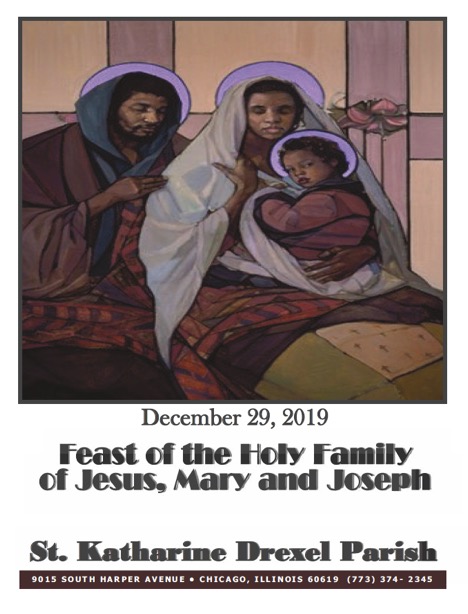 Pastor's Notes
This feast day of the Holy Family of Jesus, Mary and Joseph marks the first-year anniversary of our parish coming together under one roof. I know there is still sadness among some individuals, but I am grateful to you for "hanging in" there and allowing God to shepherd you in the most difficult times. We have accomplished a lot in our first year and we will continue to do so as we move forward together. Please continue to pray for our well-being as a parish community. May the good Lord bless each of you! Have a happy and blessed New Year! Remember to be safe in all that you do!
The Parish Office will close at Noon on New Year's Eve and will remain closed through January 2nd. The office will resume regular business hours on Friday, Jan. 3rd.
Faith Sharing on the Sunday Scriptures will resume on Wednesday, January 8th! Enjoy your holidays!