1st Sunday of Lent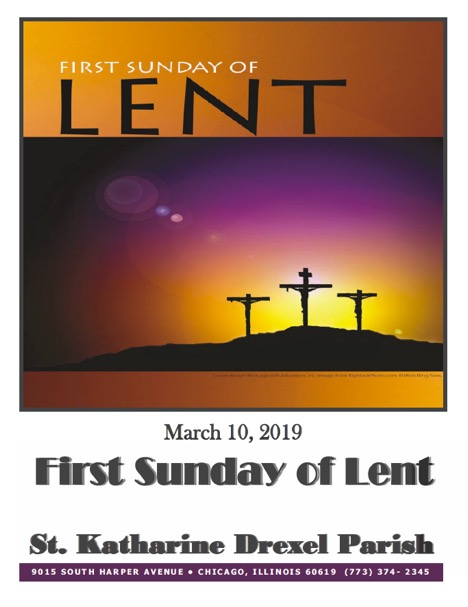 Pastor's Notes
Women's Day will be celebrated on Sunday, March 17th. Please invite all women who are important to you to join us at the 8:00 a.m. or 11:00 a.m. masses as we celebrate the wonderful women of our parish. Dr. Kimberly Lymore of St. Sabina will be the guest speaker. ·
The parish's Lenten revival is scheduled for March 24-26. This revival is an opportunity to renew our spiritual selves as we journey through Lent. The first night is dedicated to youth and young adults. Please plan to participate in the revival and spread the word to your friends and family. See the flyer in the bulletin for further information.
Checks may now be written payable to St. Katharine Drexel Parish. Thank you for your patience during this transition!
If you have not received the Sacrament of Confirmation, please complete the flyer in the bulletin! Classes will be forming soon.
Ladies, please consider participating in the Emmaus retreat weekend in October. Please see the flyer in the bulletin for further information.