Fourth Sunday of Lent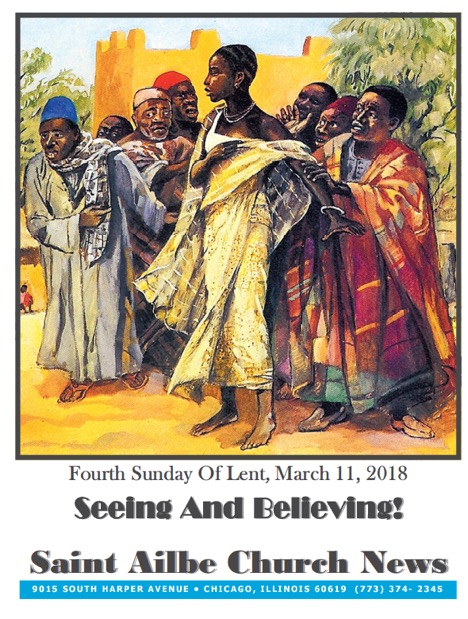 Who is Without Sin?
Have you ever met anyone who is perfect? And when you have met someone who acted as if they were, you were probably tempted to "put them in their place!"
A "big sinner" is dragged in front of Jesus in today's Gospel the Woman caught in the act of adultery. The scribes and Pharisees feel fully justified, quoting Mosaic law. This is a perfect opportunity to trap Jesus. What will he say? What will he do?Jesus says: "Let the one among you who is without sin be the first to throw a stone at her." What does he do? He begins writing on the ground with his finger, and little by little, one by one, the accusers fade away.Jesus is left alone with the woman accused and reached out to her with the gift of healing: "Go, and from now on, sin no more."
These same powerful words are spoken to us as we continue our Lenten journey to new life!