Fourth Sunday in Ordinary Time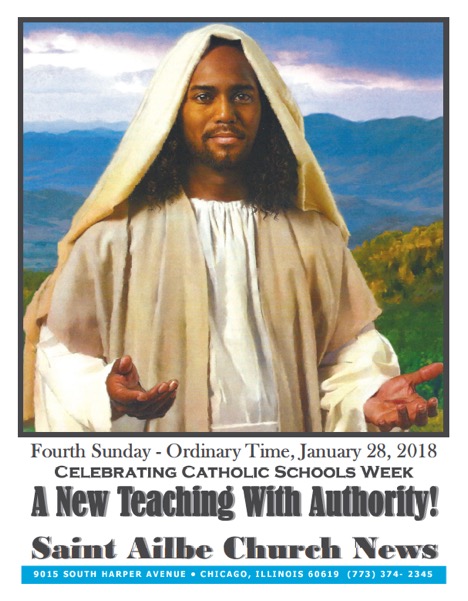 A New Teaching With Authority!
What was it about Jesus? How did he so suddenly gain popularity? What were people coming from far and wide attracted to about Jesus?
The answer seems obvious. For one thing, he worked miracles. For another, he quickly became known as a great teacher. But there was also something else, beyond his healing powers, his compassion, his attractive presence. He taught with authority!
What was this authority people sensed? It was his integrity. He didn't need to drop names of great teachers he had, or how long and hard he had studied. He believed what he read, taught what he believed, and lived what he taught. That made all the difference in the world.
Let us all strive to be the same kind of teacher: To believe what we read, teach what we believe and live what we teach!