4th Sunday of Easter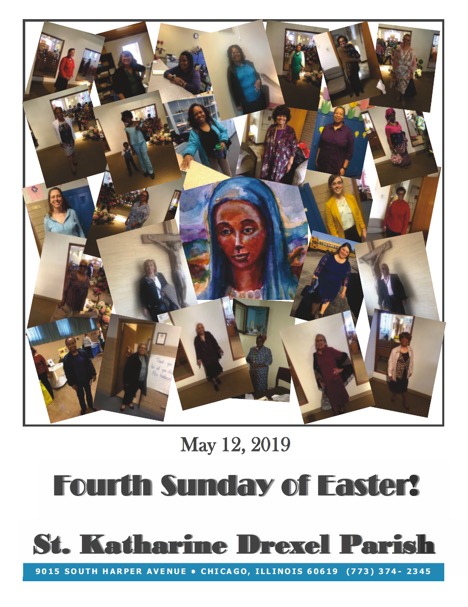 Pastor's Notes
Happy Mother's Day to all mothers, foster mothers, godmothers, and all women who have nurtured the young along the way. We appreciate your love, generosity, and faithfulness that have brought many, if not most of us, to the place where we are in life. May our loving God bless you in abundance this day with His love, peace and joy! May you enjoy good health and peace of mind and body!
The Faith Community of St. Katharine Drexel extends a warm welcome to Sr. Anita Baird, D.H.M., and Mr. "Russoul" Pike, guest preacher and guest soloist respectively at Sunday's Masses. Thank you for sharing your gifts with us! Thank you also to the women who will share their testimonies on "motherhood" with us. Thank you for representing all the mothers in our community! May you be blessed in a special way this day!
The Catholic Charities Mother's Day second collection will be taken up at all Masses this weekend. Please be generous.