Thirty-second Sunday in Ordinary Time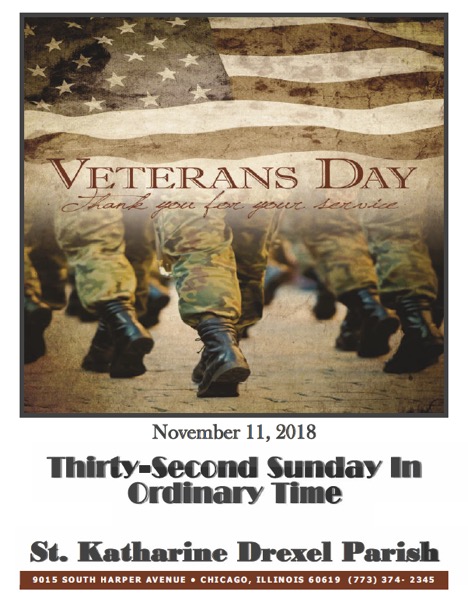 Pastor's Notes
There will be a second collection the weekend of November 17th-18th for the Catholic Campaign for Human Development. This collection helps to build up the church through the growth of small businesses while the same time providing jobs and other resources for local communities. Please be generous!
The Parish Offices at our three worship sites will close at Noon on Wednesday, November 21st and will remain closed through November 25th. The offices will re-open for regular business hours on Monday, November 26th. Please make a note of this!
Mass on Thanksgiving Day, November 22nd, will be celebrated at the St. Ailbe worship site at 10:00 a.m. All parishioners are encouraged to join us as we thank God for blessings received during the past year.