22nd Sunday in Ordinary Time – Labor Day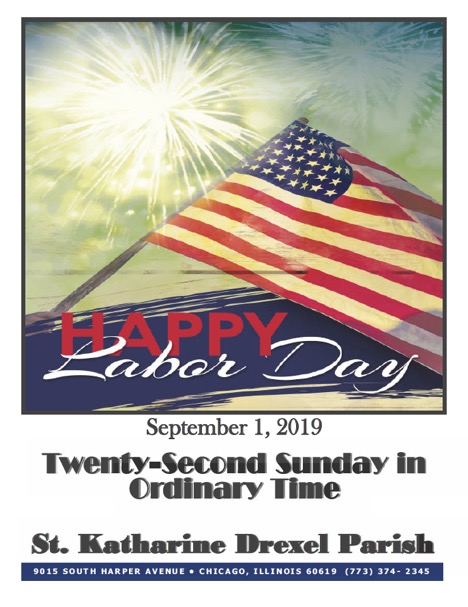 Pastor's Notes
Grandparents Day is Sunday, September 8th. ALL grandparents will receive a blessing at each Mass. Please come to church with your grandparents!
Don't forget about the Hunger Walk next weekend at Jackson Park! Buses will be available at the church to take participants to the park. If you are unable to participate as previously planned, please cancel so that our Emergency Food Pantry will not be penalized for "no shows." Contact Mabel Wayne or Hortense Moody for further information.
It's that time again! Sunday School and the RCIA are getting ready to begin. Our education as Catholics is important. Parents, please enroll your children in the Sunday School program especially if they do not attend a Catholic school. See the flyers in the bulletin for further information.
Ailbe School registration is currently underway. If you are interested in enrolling your child or children, please contact the school office. Classes begin on Monday, August 19th.