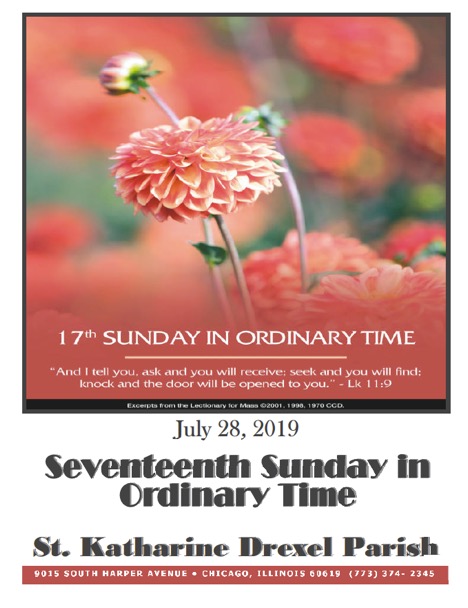 Pastor's Notes
"Faith Sharing" on the Sunday Scriptures will not be held during the month of July. Sessions will resume on Wednesday, August 7th at 10 a.m. and at 6:30 p.m.
Mark your calendars! Family Fun Day is Sunday, August 11th! Only one Mass will be celebrated that day at 10 a.m. The festivities will begin immediately following the Mass. There will be something for everyone! Please join us for this annual event!
An "End of Summer Bash" will be held on Sunday, August 18th. Only one Mass will be celebrated at 10 a.m. Following the Mass there will be a reception under the tents. Everyone is encouraged to wear white for the event!
Please join the Emergency Food Pantry volunteers for the annual "Hunger Walk" in Jackson Park on Saturday, September 7th. More information will be forthcoming.