2nd Sunday in Ordinary Time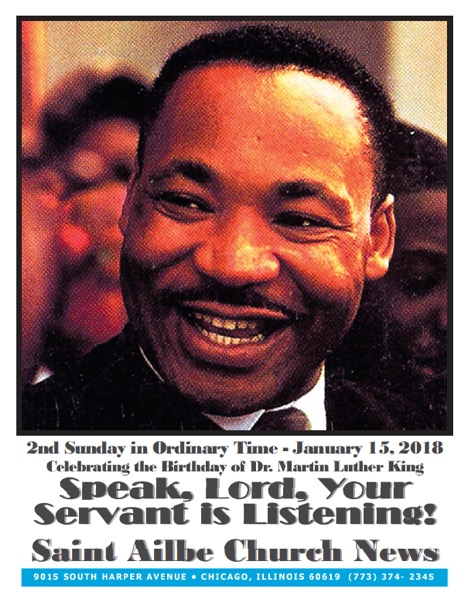 God Speaks. A Prophet responds. A Savior Calls. A challenge is put forth! Disciples respond and follow!
On this second Sunday of Ordinary time, we hear extraordinary words from God, and we celebrate an extraordinary life of one of our own, Dr. Martin Luther King, Jr., who strived and struggled to answer the call and live up to the challenge that the Long Savior presented.We celebrate today a history and a legacy of which we are most proud and grateful for. As we do so, we encounter the sober challenge of asking the questions: "What now? What about us? What must we do? What will we do to make this day's Celebration real?" More than ever, the cause of justice, peace and equality for all is still a "battlefield challenge!" Who is God calling today to answer the call? You? Yes! Me? Yes! All of us? YES!