Fifth Sunday of Easter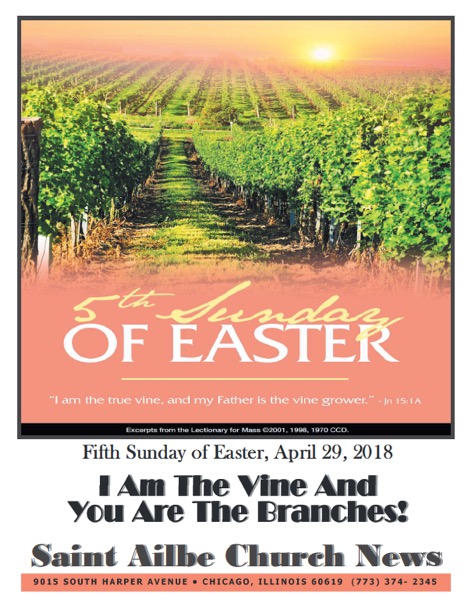 Remain in Me and Bear Fruit!
Connected! It's important to be connected. What connections do you have? Who are you connected to?!
In today's Gospel, Jesus tells us: "I AM THE TRUE VINE!" Through Jesus, we are connected to the Father and Divine Life. He is the vine, we are the branches. Without him, we can do nothing. Connected to him, we will bear much fruit?!This experience of being connected happens within the family of the Church, where we are connected to God and to one another, like branches to the vine!!
Together, we will bear much fruit!!