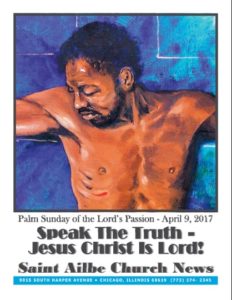 Hosanna to the Son of David! Hosanna in the Highest!
Blessed is He who comes in the name of the Lord!
With shouts of joy and exhalation this day begins, with a triumphal procession down the Mount of Olives into the City of Jerusalem! But the spirit will quickly change as events unfold to turn the shouts from cheers to jeers! The holy Week Journey has begun. We are invited to follow Jesus through the events of this week: at the Last Supper Table, at Calvary, at the tomb of the Risen Savior! By speaking the truth He won salvation for us all!