St. Ailbe Week At-A-Glance
Wednesday, August 15th is the solemnity of the Assumption of the Blessed Virgin Mary. It is a holy day of obligation. Masses will only be celebrated at St. Ailbe Church at 8:30 a.m. and 6:30 p.m. Please spread the word!
The Black Catholic Deacons of Chicago are hosting a Sunrise Mass to pray for non-violence in our hearts, families, schools and streets on Saturday, August 25th at Oakwood Beach, 41st St. and Lakeshore Drive, beginning at 6:30 a.m. In the event of heavy rain, the Mass will be moved to Holy Angels Church at 615 East Oakwood Blvd., Chicago, IL. All are invited to participate!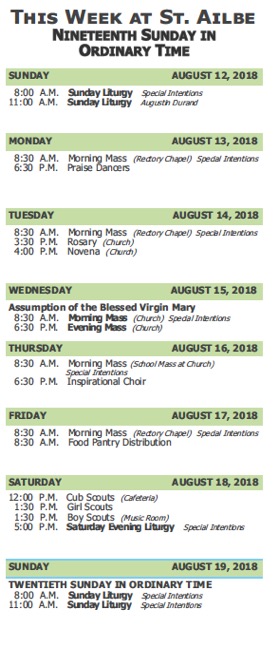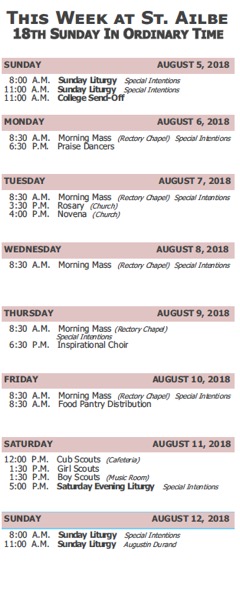 Daily Mass will not be celebrated in the St. Ailbe rectory chapel from July 30 through August 2. The priests and two of the deacon couples will be in New Orleans, La., attending the Joint Conference of the National Black Catholic Clergy Caucus, the National Black Catholic Sisters Conference, the National Association of African American Catholic Deacons, and the National Black Catholic Seminarians Association. Daily Mass will resume on Friday, August 3 at its usual time.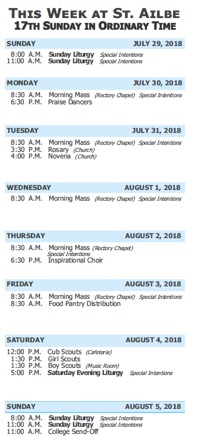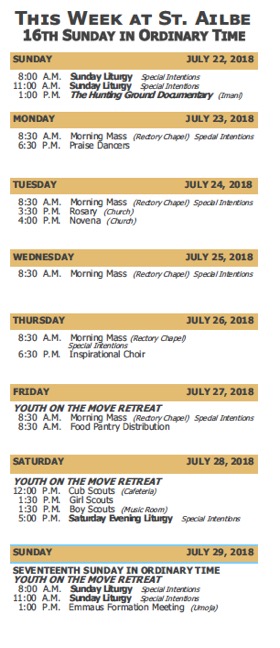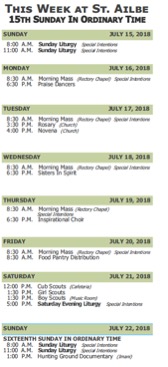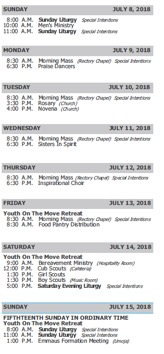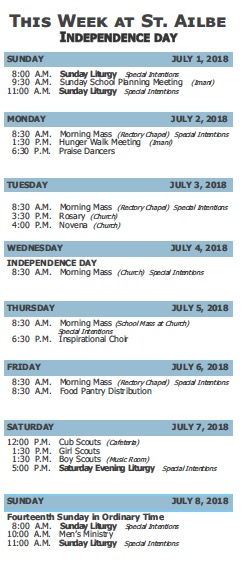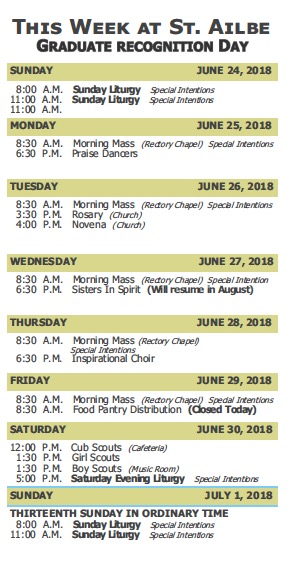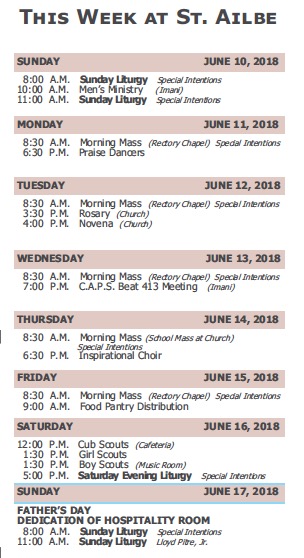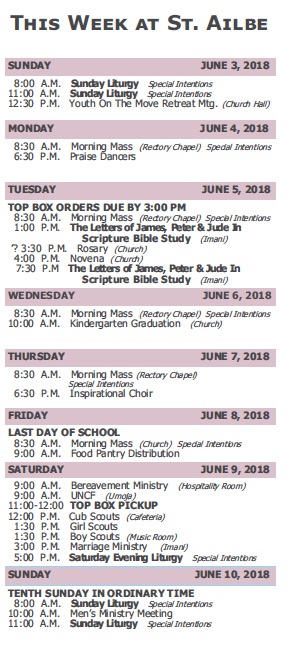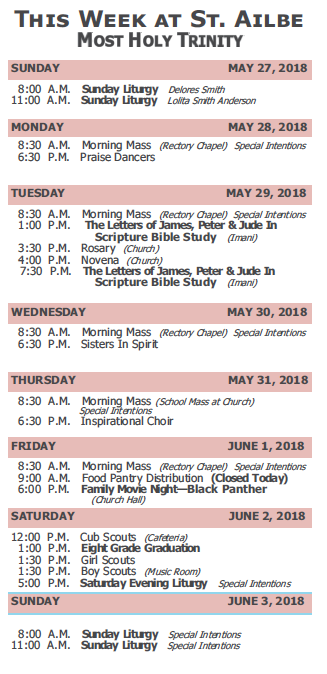 Upcoming Event
Youth on the Move is having a Youth Retreat!!! Available slots are limited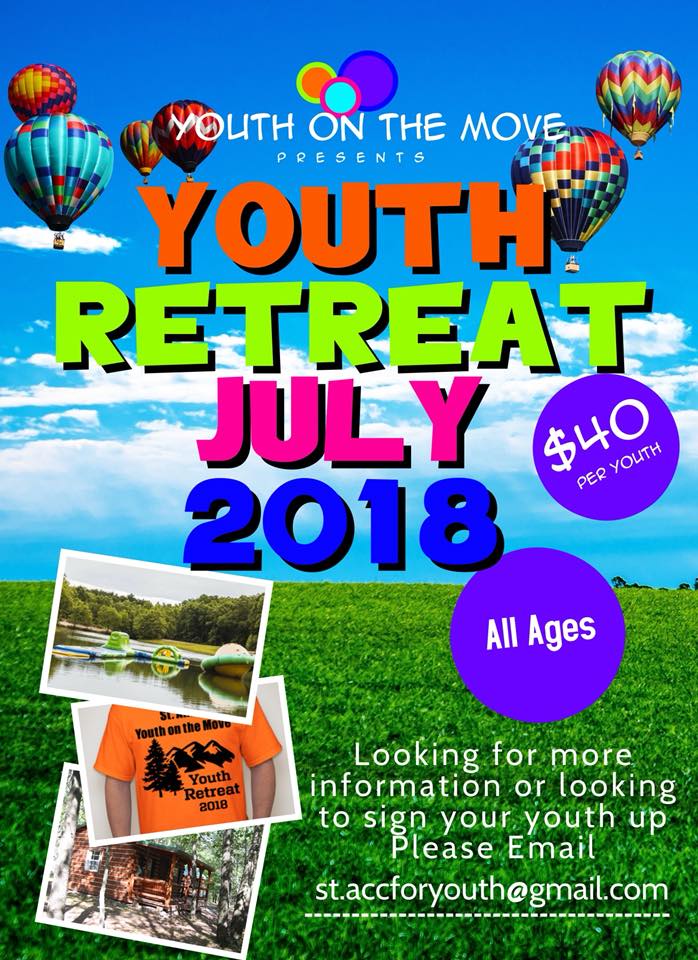 If you have a youth who is interested in a retreat experience of a lifetime, please contact ministry leader, Kianda Boyd at st.accforyouth@gmail.com.





Second Sunday of Easter

Domestic violence ministry forum

Join Cardinal Blase J. Cupich, Archbishop of Chicago, and the st. ailbe choir for an ecumenical service to commemorate the 50th anniversary of Dr. Martin Luther King Jr.'s assassination.
Wednesday, April 4th, 2018

EASTER SUNDAY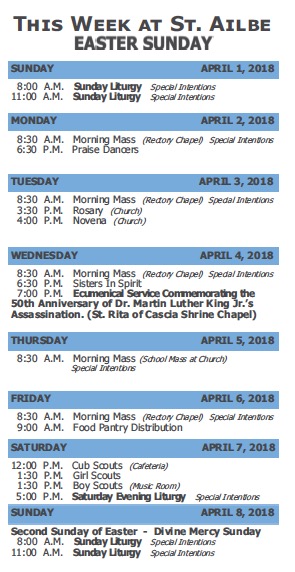 Holy WEEK – A journey to new life for all of us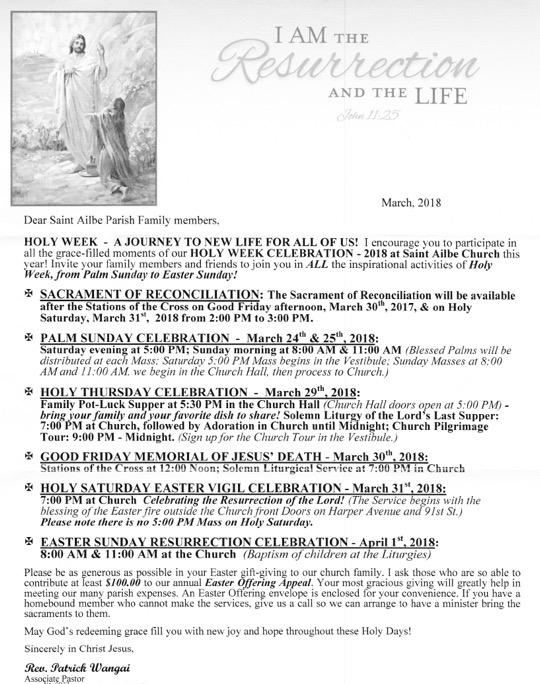 PALM SUNDAY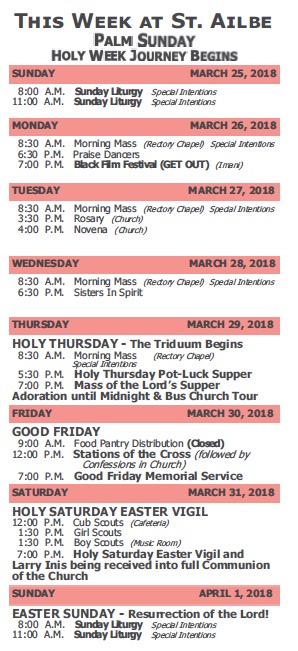 FifTH Sunday OF LENT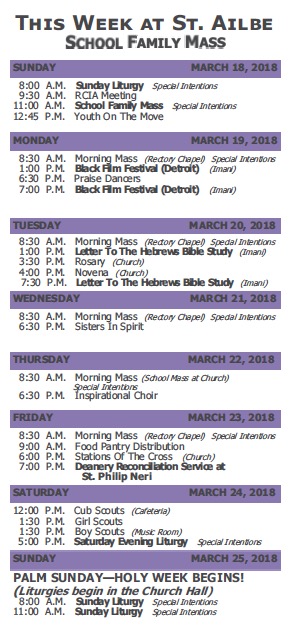 FOURTH Sunday OF LENT
THIRD Sunday OF LENT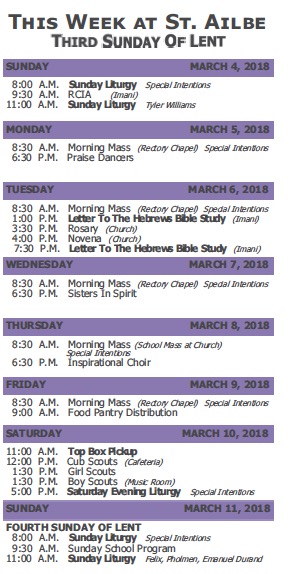 MARCH 2018 CALENDAR (Click to download a copy)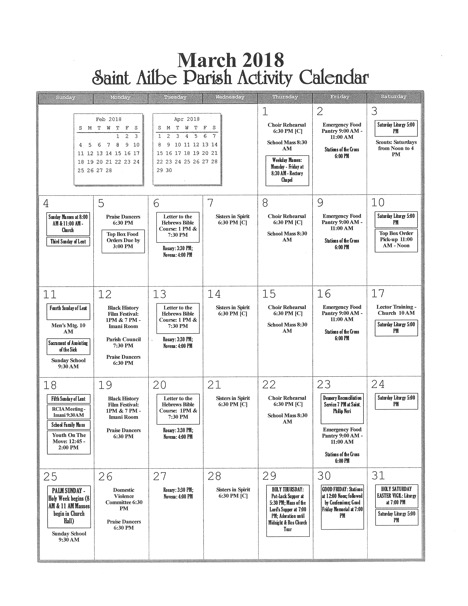 SECOND Sunday OF LENT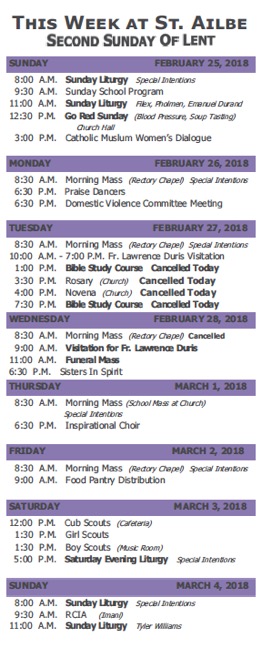 FIRST Sunday OF LENT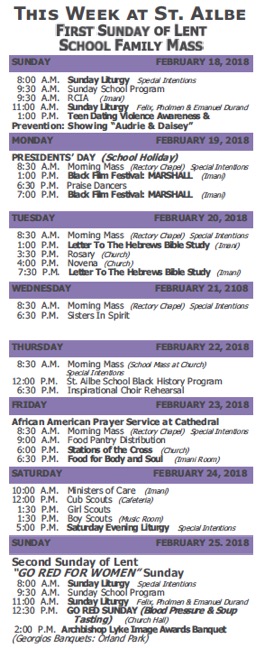 February 14th, 2018 – Ash Wednesday
The Season of Lent Begins
Masses at 8:30 a.m. and 6:30 p.m.
SIXth Sunday in Ordinary Time
FIFth Sunday in Ordinary Time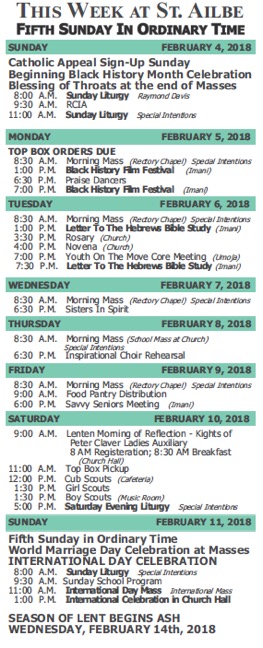 FEBRUARY 2018 CALENDAR (Click to download)
Fourth Sunday in Ordinary Time


Renew My Church Three Parish Townhall Meeting
Members of St. Ailbe, St. Felicitas, and St. Joachim, Wednesday, January 17th, 2018 at 7:00 p.m. in St. Ailbe Church.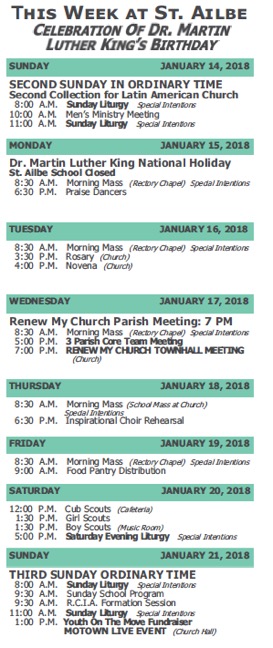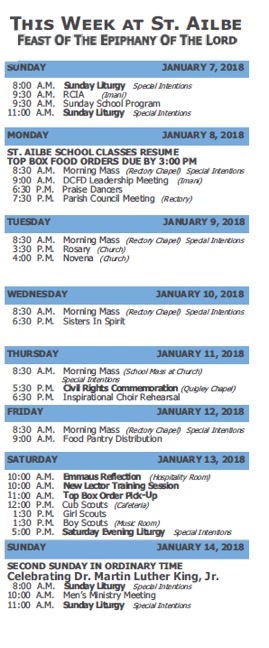 Click to Download a PDF of the December 2017 Calendar
ST, AILBE DECEMBER 2017 CALENDAR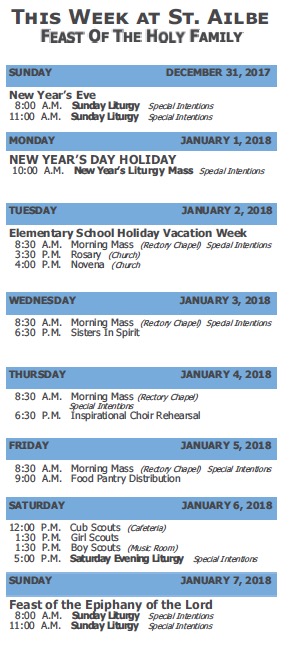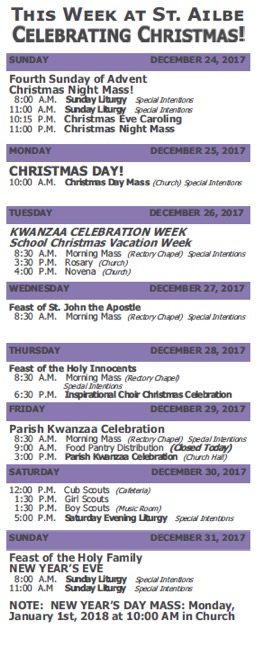 Click to Download a PDF of the November 2017 Calendar
Click to Download a PDF of the October 2017 Calendar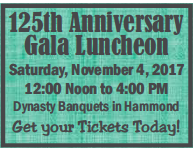 Participate with St. Ailbe in the 2017 Hunger Walk
www.chicagosfoodbank.org/hungerwalk
Join the St. Ailbe Food Pantry on the 32nd Annual Hunger walk to stamp out hunger in Chicago!
Please register to walk or if compelled, please donate using the St. Ailbe Men's Ministry agency number is: A01307
We are a member of The Greater Chicago Food Depository (GCFD) and there is not a registration fee, but registration ends August 28th, 2017. Thank you!
————————————————————————————————-
Download .PDF form of St. Ailbe College Send-Off Reservation Form