St. Ailbe Week At-A-Glance
Renew My Church Three Parish Townhall Meeting
Members of St. Ailbe, St. Felicitas, and St. Joachim, Wednesday, January 17th, 2018 at 7:00 p.m. in St. Ailbe Church.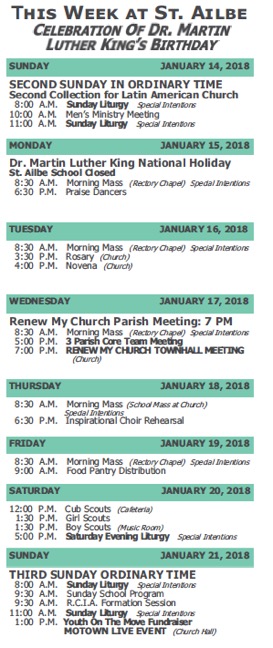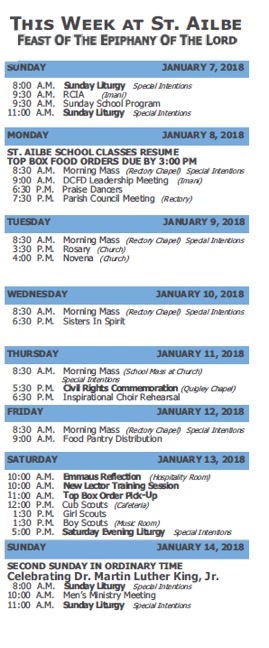 Click to Download a PDF of the December 2017 Calendar
ST, AILBE DECEMBER 2017 CALENDAR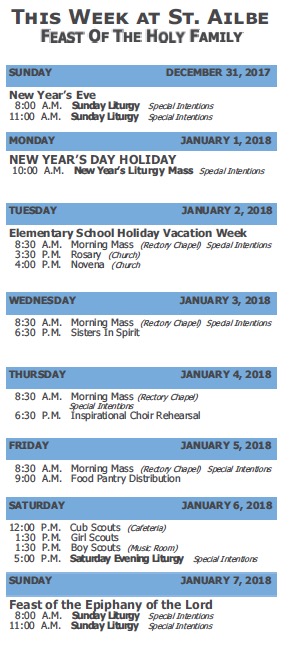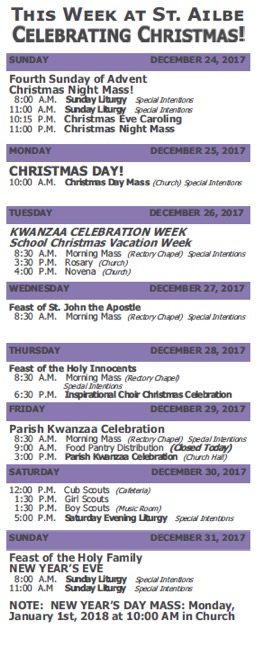 Click to Download a PDF of the November 2017 Calendar
Click to Download a PDF of the October 2017 Calendar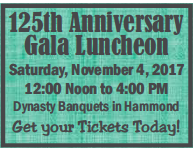 Participate with St. Ailbe in the 2017 Hunger Walk
www.chicagosfoodbank.org/hungerwalk
Join the St. Ailbe Food Pantry on the 32nd Annual Hunger walk to stamp out hunger in Chicago!
Please register to walk or if compelled, please donate using the St. Ailbe Men's Ministry agency number is: A01307
We are a member of The Greater Chicago Food Depository (GCFD) and there is not a registration fee, but registration ends August 28th, 2017. Thank you!
————————————————————————————————-
Download .PDF form of St. Ailbe College Send-Off Reservation Form